Meet Rob Barlow
Rob has always felt a strong bond with his dog companions as he was growing up.  Rob has trained all his family dogs with ease and confidence, even as a young child.  Rob got into K9 competitive sports in 2006 by joining a Schutzhund Club where he learned skills in how to train various dog breeds in tracking, obedience, and protection. 
In 2006, Rob joined the Utah National Guard and was deployed to Iraq in 2010.  While deployed Rob was able to work with some of the Military K9's who were on the same base.
After Rob returned home from Iraq, he started his own K9 sports club, which trained dogs for Protection Sports Association (PSA) in Texas.  Rob helped many people and their dogs accomplish titles in PSA from 2012 till 2015. He is also the President, Training Director and Director of Decoys for Salt City Hellhounds PSA Club, which trains dogs to compete in PSA, French Ring and Mondio Ring.
Rob loves working with different breeds and looks forward in helping you obtain your goals with your family pet or future competition dog.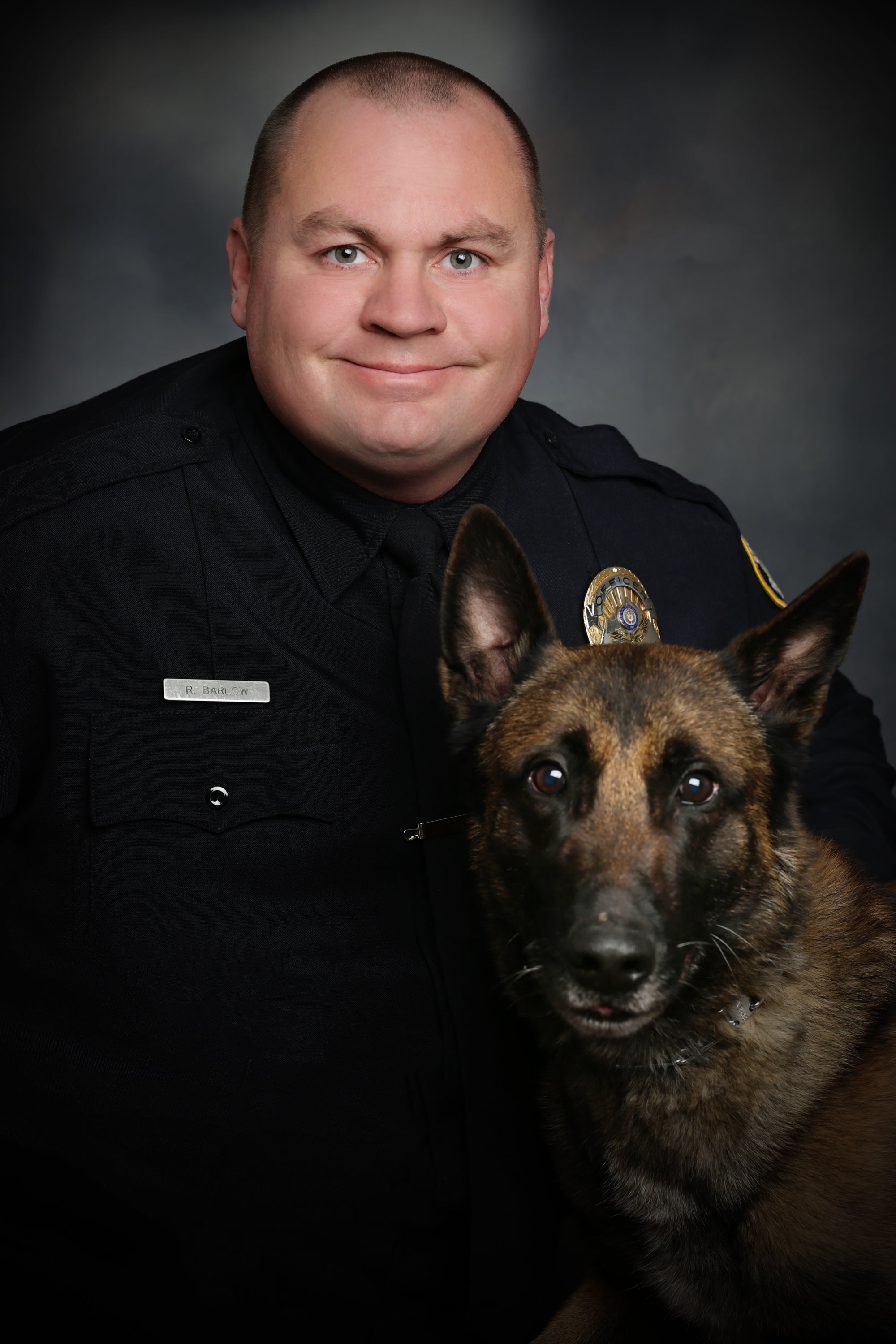 Career in Law Enforcement
In 2008, Rob started his career in Law Enforcement by working for the Salt Lake County Sheriff's Office as a Corrections Officer.  In 2010 Rob moved from Utah to Lubbock, Texas just prior to being deployed.  While living in Lubbock Texas Rob worked at the Lubbock County Sheriff's Office as a Corrections Officer.  After Rob completed the Police Academy he was deputized and within 6 months became a Hostage Negotiator.  Rob also worked with and assisted in training police dogs and was taught the art of detection work.
In 2015, Rob moved back to Salt Lake City and started working for the Draper Police Department.  In 2016, Rob was selected as a K9 Handler and was given K9 Judge.  Rob was able to get K9 Judge certified in narcotics detection and patrol (apprehension work).  Rob and K9 Judge have been very successful on the streets of Draper and assisting other agencies throughout the Salt Lake Valley.
K9 Judge retired from service in August of 2021 and is currently enjoying retired live with Rob and his family.  Even though K9 Judge is retired, he still stays active with daily exercise, Narcotic Detection and occasionally teaching new decoys to catch future Police Dogs safely.
The B-Hyve K9 Pack
Taryn

Assistant Operations Manager | Level II Trainer

Kace

Operations Manager | Training Assistant
Marcus

Kennel Tech | Training Assistant

Coy

Kennel Tech | Training Assistant

Makayla

Kennel Tech | Groomer | Training Assistant
JOIN THE B-HYVE K9 PACK
Sign up to receive special offers and first looks at our latest products and services!